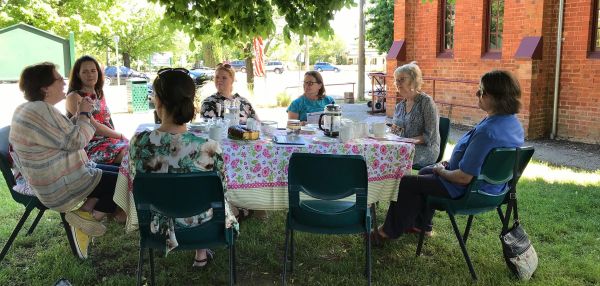 Increased engagement and time savings are the top benefits of using a fit-for-purpose e-newsletter tool to communicate with members, according to the Upper Murray Region Neighbourhood House Network co-ordinator, Trish Curtis.
Trish services 15 neighbourhood houses in the region, providing management and operational support to the co-ordinators and committees of the houses.
"I used to send most information by email but didn't know how the co-ordinators engaged with what I sent. Then I switched to the e-newsletter service, Mailchimp. With an e-newsletter service such as Mailchimp, it provides you with data on which articles are most popular by how often they are opened, and I can see who opened them. This gives me great feedback to understand the co-ordinators' interests and the topics they might like more information on.
"It has saved me time, because I can be more discerning about what I curate for them and send through. When you have very few hours in a week, this makes a big difference."
Trish uses it to connect the co-ordinators who are geographically as far apart as Yarrawonga and Corryong, but who share common challenges and experiences.
"It's great to share the co-ordinators' stories on how they overcome challenges such as low registrations for courses and what they have learnt, which may help one of their peers. The good news stories are also popular," Trish said.
Mailchimp and similar tools provide several benefits, including detailed reporting on who has opened the e-news, which articles they clicked on and it aggregates this over time, giving you a picture of an individual's engagement with your news. Email provides none of this insight.
If you are interested in using Mailchimp or a similar tool, Trish's tips are:
• Include an Index list at the start of the newsletter so people can scan it and click through to the articles they are interested in.
• It's great for sharing links to online resources.
• Make sure you include photos to make it visually appealing.
Mailchimp is free when you have fewer than 2000 subscribers.